A Christian Romance Novella for Valentine's Day
Chef Lindsey Solberg agrees to cater the church's Valentine's Day fundraising banquet as a favor to her teen sister, but she's shocked to discover the bad boy from her high school days is now Riverbend's youth pastor.
Seriously? How could he have changed that much? Nick Harrison has prayed for years for an opportunity to make amends. Now Lindsey's back in Riverbend and won't give him the time of day. What's a guy to do except leave a trail of gifts from a secret admirer?
Lindsey's heart takes a beating when she realizes the boy who was never good enough is now a far better man than she deserves.

Kelly Bryant's young daughter wants a daddy and sets her sights on her new best friend's single father. The man may be charming, sweet, and a believer, but Kelly is embarrassed. She extracts a pinky promise from her six-year-old to stop proposing to men on her behalf.
Ian Tomlinson isn't looking for a wife but does need care for his daughter during spring break the week after his move to Riverbend. He hates to ask Kelly — and plant ideas in the girls' minds — but he's rather low on options.
How can two single parents fall in love for real with a pair of mini-matchmakers pushing from both sides — pinky promises or not?

River guide and canoe builder Reed Daniels stands by as his lifelong friends pair off. After all, he's waited this long for the right woman… what's a little longer? But when newcomer Carly shows up at the gang's bonfire, he's mesmerized. Could she be the answer to his prayers?
Water-sport enthusiast Carly Thorbergsen is starting over in Riverbend. Hired as a canoeing and hiking guide, she's ready to focus on work and leave the personal stuff behind. That is until the competition, Reed Daniels, offers her a ride in his cedar-strip canoe. No resisting that!
But no matter how much they have in common, Carly can't erase her past, and Reed is bound to discover the truth. When a date finds Carly and Reed running rapids on the outside of the canoe, they come face to face with the real reasons their new relationship might capsize.

An Autumn Romance
Sarah Jamieson has avoided weddings since a traumatic stint as a flower girl, but reluctantly agrees to stand up for her best friend. Only why does the best man have to be one of those confident, life-of-the-party types? Even worse, why does the bride make her promise to go on one date with the guy? Easy enough to agree, because she'll make sure he never asks.
Corbin Morrissey takes his responsibilities for Team Groom very seriously, but coaxing smiles out of the maid-of-honor is harder — and more addictive — than he expected. To his surprise, she agrees to go out. There really isn't any way a date to the Fall Fair could go amiss. Is there?
Can Corbin convince Sarah he's ready to settle down and make her the head of her own Team Bride, or will their past keep getting in the way?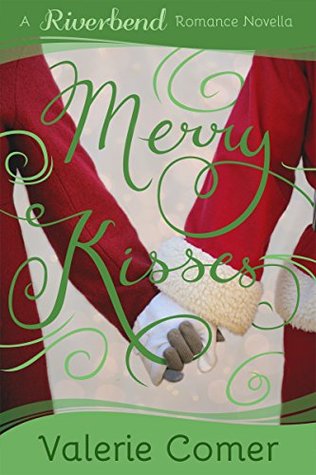 Fired from her retail position for saying Merry Christmas to a customer, Sonya Simmons chafes at the over-commercialization of the season and the difficulties of finding a new job. If only she'd actually said Merry Christmas instead of Merry Kisses to the tall, good-looking man buying enough toys for at least a dozen children. How embarrassing!
It was fun to fluster the pretty toy store clerk, but Heath Collins, the mall's volunteer Santa Claus, hadn't meant to get her fired. When his elf assistant comes down with a bad cold, Heath offers Sonya a few days' work, only to discover she believes Santa is nothing but a liar and a fraud instead of an opportunity to make a difference in children's lives.
Can Sonya and Heath embrace each other — opinions, traditions, and all — in time to share merry kisses for Christmas?
The characters from Secretly Yours, Pinky Promise, and Sweet Serenade are back for a visit in this Christian romance novella!
Happy Reading!  God bless you!
Promo © 2015 DJ Mynatt
Tagged: Christian Romance Novella, DJ Mynatt, Merry Kisses, Pinky Promise, Promo © 2015 DJ Mynatt, Riverbend Romance Novella, Secretly Yours, Sweet Serenade, Teen Bride, Valerie Comer