More Than a Tiara (Christmas in Montana Romance) by Valerie Comer

Marisa Hiller abandoned her modeling career to nurse a broken heart in Montana, far from the photographer who ruined everything. Her family farm is now part of a CSA program teaching gardening and cooking to single moms, but when the coordinator begs her to represent the program in the Miss Snowflake Pageant, Marisa balks.
Jase Mackie has long regretted the hot accusations he'd flung at Marisa over two years before. God has forgiven him but hasn't answered his prayer to bring Marisa back into his life… until Jase finds himself out West as the official photographer for a beauty pageant, face to face with the woman he's never forgotten.
Can Jase make amends for past mistakes and offer Marisa not only a tiara, but a partner in her crusade to help needy children and families?
More Than a Tiara originally released in 2014 as the second half of Snowflake Tiara, behind The Debutante Queen, Angela Breidenbach's short novel, about Marisa's 3x great-grandmother, Calista, set in 1889 Helena, Montana. It was also available in the Home for Christmas multi-author box set in 2015.
Other Than a Halo (Christmas in Montana Romance) by Valerie Comer
Even though she's a new woman in Christ, single mom Bren Haddock was no angel as a teen. Now managing the Hiller Farm for a CSA, life is good until a friend offers to enter her daughter into the Little Miss Snowflake Pageant. Old insecurities flare when she meets the intriguing head of marketing the pageant.
Rob Santoro isn't so sure about handling the pageant portfolio until he meets Bren. Soon he's fallen for her and her two kids. When a Thanksgiving adventure goes awry, he's left wondering how to love a woman who refuses to be loved.
What will it take for Bren to retire her tarnished halo and move into the future God has for her?
COMING SOON in the Christmas in Montana Romance series:
Better Than a Crown
Better Than a Crown is expected to release in the fall of 2017, as the third book in the Christmas in Montana Romance series (following More Than a Tiara and Other than a Halo).
---
Sow in Love (Garden Grown Romance) by Valerie Comer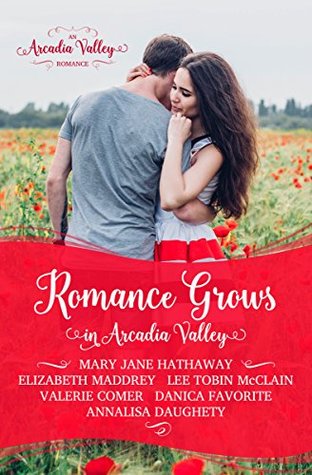 Real estate consultant Joanna Kraus's ideas for fulfilling a living trust are shot down by the elderly man's grandson. In fact, it seems like sending her back to the drawing board is his primary joy. How can a vintage 1960s house and two greenhouses generate income for the church in receipt of the trust?
The more Grady Akers gets to know Joanna, the more he finds himself hoping it takes a long time to find a solution, but his charm may be no match for the armor wrapped around Joanna's heart. Will the perfect solution for the property be perfect to grow a love that's just been sown?
Sprouts of Love (Garden Grown Romance) by Valerie Comer

Single mom Evelyn Felton takes on another part-time job managing a greenhouse and garden project for Grace Fellowship. Formerly homeless, she's thrilled to offer truckloads of fresh produce to the Arcadia Valley food bank.
If only Ben Kujak weren't running Corinna's Cupboard singlehandedly, he'd be delighted to be on the receiving end. But Evelyn and her dynamo daughter, Maisie, won't take no for an answer, even if it means restructuring Ben's charity.
Soon Ben finds himself wishing they'd transform his personal life, too, but can true love sprout when their pasts collide with the present?
COMING SOON in the Garden Grown series:
Rooted in Love 
Childcare is a problem for single dad Cameron Kraus, so he's delighted when Grace Fellowship starts an after-school program at a repurposed greenhouse. If only his twins didn't come home covered in dirt Every Single Day.
Alaina Silva is grateful for her new job working with kids in her old hometown of Arcadia Valley, but she knows nothing of the gardening that's supposed to be a major part of the curriculum.
When two little boys who think they know everything pit a dad and a teacher who know little against each other, it's only a challenge for love to take root.
Harvest of Love 
Releasing May 2018!
Happy Reading!
Today's the last day you can enter to win a special prize from Valerie…
Check out the intro post to find out how you can WIN!
God bless you!
Promo © 2017 DJ Mynatt
Tagged: Better Than A Crown, DJ Mynatt, Donna's BookShelf, Harvest of Love, Marathon © 2017 DJ Mynatt, More Than a Tiara, Other Than A Halo, Rooted in Love, Sow In Love, Sprouts of Love, Valerie Comer