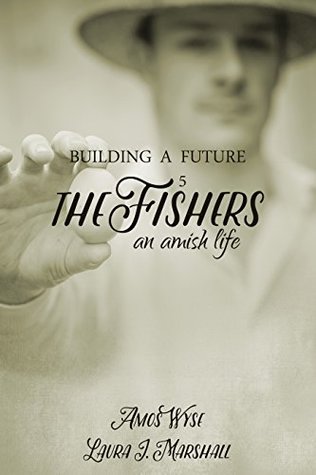 Today I am reviewing Building a Future, the fifth and final story in The Fishers:  An Amish Life series by Amos Wyse and Laura J. Marshall.
Here is a brief synopsis:
After wedding season excitement, the couples settle down to the challenges of newly married life.

While the households are being set up, Ruby has concerns, and Naomi feels some growing pains of her own.

——

The Fishers: An Amish Life includes five stories:
Book 1  Planting Seeds
Book 2  Pulling Weeds
Book 3  A Harvest of Brides
Book 4  Forging Friendships

Book 5  Building a Future
MY THOUGHTS:
Caleb and Ruby are happily married, as well as his sisters, Emma, who is wed to Peter Miller, and Lizzie, who is wed to John Beiler.
Married life can be wonderful; however, couples are not without their difficulties. While Caleb and Ruby discover a problem of their own, Naomi lies to protect the reputation of a young man, but it turns around on her and could prove difficult to overcome.
Don't miss this great story about family, friends, and life in Burnsville, PA.
If you enjoy reading Amish fiction, you'll love the stories about The Fishers. . .
Happy Reading!
Blessings!
Review © 2018 DJ Mynatt