Even though I've already posted a review of Blueberry Cupcake Mystery… I'm posting another book review below, to continue the 25 Days of Christmas!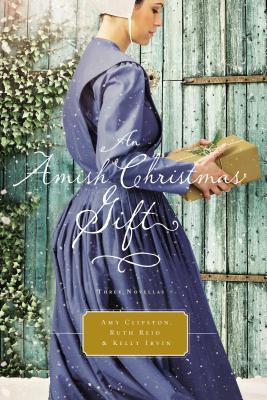 Today I am posting my review of A Christmas Visitor by Kelly Irvin.
Here is a brief synopsis:
Frannie Mast returns to Bee County for Christmas, but her heart stays back in Missouri with an Englisch farm boy.

Frannie knows her parents have the best of intentions when they send her back to Bee County, Texas, to live with her aunt Abigail and her husband Mordecai.

After all, she knows nothing can come of a relationship with Rocky, the handsome but Englisch farmer boy back in Missouri.

It's best to put those feelings aside, no matter how hard it is. But all bets are off when Rocky follows Frannie to Texas to plead his case.

Could he be the Christmas gift to end all gifts?"
MY THOUGHTS:
Frannie Mast returns to Bee County for Christmas – with some tough decisions ahead of her.
And like most Amish stories, her well-meaning, but interfering family do everything they can make sure Frannie makes the right choices – the right decisions (well, what they consider the right decisions).
I'd rather be reading about a cold, snowy Christmas, but this story takes place in the blazing heat of Texas . . . for those of you who don't like cold, snowy days, you might enjoy reading this at Christmas time.
As a matter of fact, Frannie would rather be in Missouri, too, until she gets a visitor…
Now you know I can't say anymore, but read it… you're gonna love it!
Happy Reading!
And Merry Christmas!
God bless you!
Review © 2016 DJ Mynatt